Kesäkurssit 2022 on julkaistu!
Published on
Summer courses 2022 have been published!
Järjestämme kesäkursseja Espoonlahden, Leppävaaran, Keski-Espoon sekä Matinkylän uimahalleissa. Pääset tutustumaan kesän kurssitarjontaan täällä.
Ilmoittautuminen kesäkursseille alkaa maanantaina 2.5.2022 porrastetusti: Klo 09:00 myyntiin tulevat opetusaltaassa järjestettävät kurssit, kuten uimakoulut. Klo 10:00 myyntiin tulevat isossa altaassa järjestettävät kurssit, kuten Vesirallit ja aikuisten tekniikkakurssit. Huom! kesällä järjestettävät lasten liikuntaleirit ovat jo myynnissä verkkosivuillamme.
Kesäkurssit myydään uuden myClub-järjestelmän kautta. Kurssi-ilmoittautumisen jälkeen järjestelmä lähettää laskun kurssista automaattisesti sähköpostitse. Kurssien ostaminen on mahdollista ainoastaan verkossa, emme ota ilmoittautumisia vastaan sähköpostitse tai puhelimitse. Asiakaspalvelumme puhelinpalvelu kuitenkin auttaa tarvittaessa kurssi-ilmoittautumisen tekemisessä aukioloaikojen puitteissa.
Kesäkurssit toteutetaan intensiivikursseina, jolloin kurssi järjestetään 2-5 päivänä viikossa. Kurssipäivät näet kurssi-ilmoittautumisen yhteydessä myClub-järjestelmästä.
In English:
Cetus will arrange summer courses in Espoonlahti, Leppävaara, Keski-Espoo and Matinkylä swimming halls. You can explore summer course schedules here.
Course sale of summer courses will start on Monday 2nd of May 2022 as following: At 09:00 will start the sale of shallow pool courses, for example swimming schools. At 10:00 will start the sale of big/deep pool courses, for example Vesirallis and adult´s technique courses. Please note the children´s summer activity camps are already on sale on our website.
The summer courses will be sold via new myClub-system. After registering for the course, the system will automatically send you an invoice of the course by e-mail. Purchasing courses is only possible online, we do not accept registrations by email or by phone. If necessary, the customer service phone will help you to register for the course within the opening hours.
The summer courses will be arranged as an intensive courses, which mean the course is held 2-5 days a week. You can see the course days from the myClub-system while registering.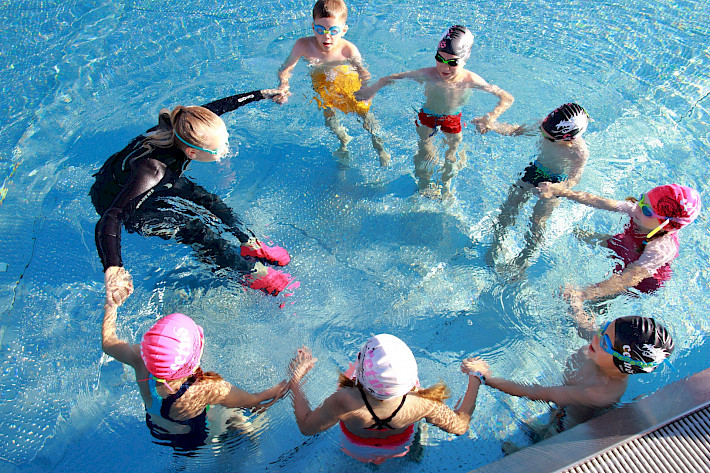 Tags