Kevään kurssimyynti alkaa 19.12. Tutustu kursseihin ja ilmoittautumisohjeisiin!
Published on
Sale for spring season courses starts on 19.12. Check out the courses and registration instructions!
Kevään 2023 kurssimyynti:
Maanantaina 19.12. myyntiin tulevat Espoonlahdessa sekä Leppävaarassa järjestettävät kurssit.
Tiistaina 20.12. myyntiin tulevat Matinkylässä sekä Keski-Espoossa järjestettävät kurssit.
Tutustu kevään kurssitarjontaan, kuten kurssien ajankohtiin ja hintoihin myClub-verkkokaupassa.
Klo 09:00 tulevat myyntiin lasten altaassa järjestettävät kurssit, kuten lasten uimakoulut. Klo 10:00 tulevat myyntiin ison altaan kurssit, kuten Vesirallit, Harrasteryhmät sekä aikuisten tekniikkakurssit. Klo 11:00 tulevat myyntiin terapia-altaassa järjestettävät kurssit, kuten vauvauinnit sekä aikuisten uimakoulut.
Ilmoittautuaksesi kurssille sinun on luotava myClub-jäsentili viimeistään kurssi-ilmoittautumisen yhteydessä. Nopeuttaaksesi kurssille ilmoittautumista voit luoda myClub-profiilin ennakkoon. Mikäli myClub-järjestelmä ei ole sinulle vielä tuttu, suosittelemme tutustumaan myClub-ohjeisiin.
Kurssien ostaminen on mahdollista ainoastaan verkossa, emme ota ilmoittautumisia vastaan sähköpostitse tai puhelimitse. Kurssit maksetaan ilmoittautumisen yhteydessä. Paikka pidetään varattuna 1h ilmoittautumisesta. Sinä aikana tulee suorittaa kurssimaksu tai varaus loppuu. Maksutavaksi käyvät kaikki yleisimmät pankki- ja luottokortit, lasku- ja osamaksu- sekä mobiilimaksutavat.
Asiakaspalvelumme puhelinpalvelu auttaa tarvittaessa kurssi-ilmoittautumisen tekemisessä aukioloaikojen puitteissa.
Kevätkauden kurssit järjestetään 9.1.-28.5.2023.
In English:
Spring season 2023 courses:
On Monday 19.12. courses held in Espoonlahti and Leppävaara swimming hall will become on sale.
On Tuesday 20.12. courses held in Matinkylä and Keski-Espoo swimming hall will become on sale.
Explore spring season courses and details of the courses, for example dates and prices on myClub-webstore.
At 09:00 will start the sale of shallow pool courses, for example children´s swimming classes. At 10:00 will start the sale of big/deep pool courses, for example Vesirallis and adult´s technique courses. At 11:00 will start the sale of therapy pool courses, for example baby swimming and adult´s beginner courses.
To be able to enroll for the course you have to create myClub-account latest while doing the enrolling. To speed up the enrolling for the course, you can create a myClub-profile in advance. If you are not familiar with the myClub system, we recommend that you read myClub-instructions.
Purchasing courses is only possible online, we do not accept registrations by email or by phone. The courses are paid upon registration. The place is reserved for 1 hour after registration. During that time, the course must be paid or the reservation will end. All the most common bank and credit cards, invoices, partial payments and mobile payment methods are accepted as payment methods. If necessary, the customer service phone will help you to register for the course within the opening hours.
Spring season courses will be held between 9.1.-28.5.2023.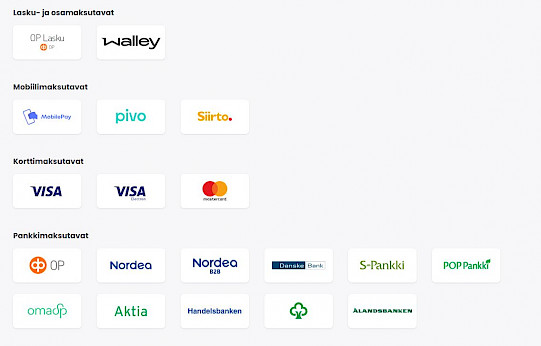 Tags